Quality Efforts
At all of our production locations, we consider quality the source of maintaining and expanding our business.
We make sincere efforts to maintain and improve quality in an aim to be a trusted company.
Quality Assurance Policy
Fundamental Principle of Quality Management
Quality is thought to be key to the continuing of business operations of a company and the driver of growth. In order to supply products that satisfy customer's needs, it is necessary to strive daily to continue improving the quality of the products.
2018 Quality Assurance Policy
Quality Assurance Policy
To improve customer satisfaction and trust in our products through an obsession with quality and by working with great speed and efficiency.
Points for Action
To be thorough about improving the original products by displaying an effective ability to inspect products and solve problems at all steps of the process.
To take an honest look at the site, products and the reality of the situation to enable a speedy resolution of any problems on site.
To ensure proper understanding of the system and rules, and to be strict in avoiding production of inferior products through 4M4H management.
Relationship with Customers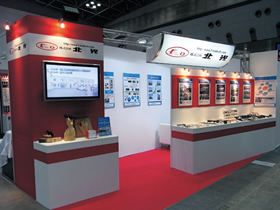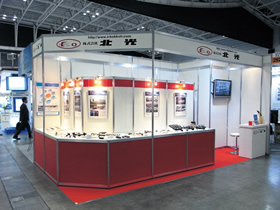 Presentations
The functions possessed by the group are introduced in accordance with the needs of our customers, allowing for proactive proposals.
Improved Services
We seek out the opinions, desires and request of our customers by visiting them and conducting surveys. We provide this feedback to the plants and cooperate with them to engender flexible responsiveness.
Improved Customer Satisfaction
We develop an accurate understanding of quality, cost, and deadline requirements and act quickly in collaboration with the plants to develop a relationship of trust with our customers.
Understanding Needs, Expanding Marketing Channels
We develop new information and new business through a variety of exhibitions and communication with our customers.
Relationship with the Community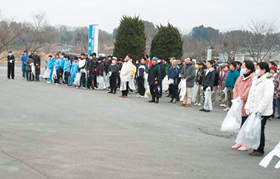 Cleaning Activities
We participate in the Izunuma clean Campaign held every Year,during which cleaning activities are carried out.
Road Safety
We regularly perform seatbelt and tire checks at the front entrance and strive to keep a system in place that ensures zero accidents.
Participation in Local Industry Festivals
We take part in various industry festivals in an effort to directly communicate with a broad range of people from the area. We take part every year, as a way to become exposed to and learn about the manufacturing methods of local businesses.
Internships
We offer internships to people with disabilities and students. Besides developing a deeper understanding of society, internships also provide a good opportunity to
vitalize the workplace. We hope to continue promoting internships in the future as part of our social contribution activities.
Environmental Policy

Basic Principle
HOKKO Co., Ltd. is a manufacturer of automotive on-board electronics and other electronics. Our business engagement is eco-friendly, based on the sustainability which balances both society and environmental protection.
Basic Policy for 2018
Our company is located in the northern part of Miyagi prefecture, surrounded by a nature rich environment which we love. Below are our standards of our business operation to ensure we meet our responsibility to pass on this beautiful environment onto our next generation.
We pledge to operate our effective environmental management system to prevent pollution, with continuous efforts to make improvements.
We pledge to respect obedience to any environmental legislations and other requirements that we agreed upon, in order to contribute to the environmental protection with our technological and economical efforts.
We pledge to improve our environmental performance by setting goals for resource and energy conservation, waste reduction, and recycling facilitation.
We pledge to provide and maintain the documents of our environmental policy, and disclose the information with our affiliates, employees, and stakeholders to ensure the reduction of environmental loads.
We pledge to participate in local activities for environment protection.
We pledge to disclose our environmental policy to the public.
Our goals are based on the basic policy below.
Our intensive endeavor to reduce environmental loads.
We will manage, remove, reduce, and recycle materials which are currently contributing to environmental loads with our technological and economical efforts as an alternative.
We will conduct energy conservation activities to reduce energy waste.
We will conduct proper engagement towards waste treatment control, recycling facilitation, and prevention of pollution.
We will provide proper education, training, and motivational activities to create the foundation of a culture-rich corporation for environmental improvement.