In-vehicle-related
Using our manufacturing experience and excellent facilities, we can respond to a variety of client needs

Plastic Decoration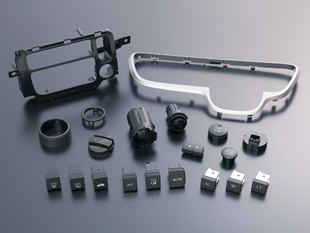 We handle mainly the casing and external facing for controls, and are able to support a wide variety of sizes, colors and shapes. In addition to using environmentally friendly water-based paints, laser processing and sealed pad printing.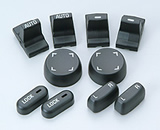 Coating & Laser Processing
Insert Molding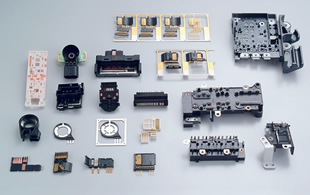 This can be used for a wide variety of applications, including connectors in in-vehicle electrical components, the mode switching mechanism is air conditioner controls, sensor mechanisms and much more.
With a machining accuracy within ±0.05mm, 10t-150t molding machines can meet a range of manufacturing needs. As support for combining multiple components and support for high current hybrid components is increasing, demand for high-value compounding of resin and press materials known as insert molding is increasing.
Press Components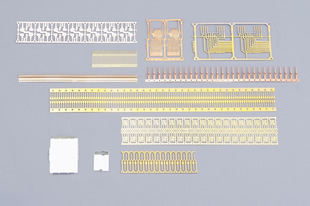 With expertise in accurate press component processing for thin materials, these are mainly used in in-vehicle electrical equipment and electronic device applications. With our long years of experience and knowhow, we process products that can be relied upon.
Connector Processing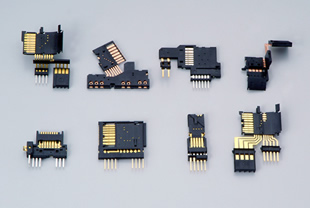 We handle parts that are used for automotive electrical wiring, and require extreme reliability, and we are able to provide products for other fields that meet similar needs.
Insert Double Molds

Demand for high-value combination processes is increasing, especially for in-vehicle electrical components.
By using the techniques we've accumulated over the years in our press mold processing, we're able to custom manufacture to meet a wide range of client needs.
Implementation of PWB board/Flexible circuit boards

The quality of production processes is being improved by creating an implementation process that utilizes automatic soldering, as well as the installation of both X-ray inspection equipment and solder appearance inspection equipment (using image processing).